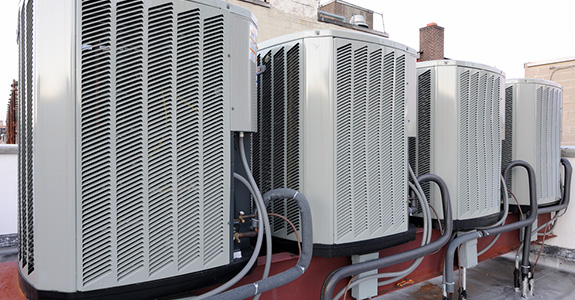 Commercial HVAC Contractors in Cleveland, TN
Keeping your business location properly heated and cooled is a critical part of your company's success. With the assistance of Higdon Heating & Air LLC's commercial HVAC contractors in Cleveland, TN, you can receive the highest quality service for your systems.
Hiring a company that specializes in commercial HVAC services ensures that you work with professionals who have extensive training in the unique needs of your building's heat and A/C units. It also means that repairs can be swiftly and safely handled to prevent further damage to your systems. Higdon Heating & Air LLC offers commercial HVAC services in the following areas:
Heat and A/C repair: When your business' HVAC system isn't performing up to your standards, it's time to call air conditioning and heating contractors in Cleveland, TN. Our licensed contractors have an in-depth knowledge of commercial HVAC systems, and can quickly identify and solve issues on-site.
HVAC maintenance: Through maintenance services from an HVAC contractor in Cleveland, TN, your business can greatly reduce its chances of needing serious repairs down the road. Whether your commercial heating and cooling units need a routine inspection or a simple air filter replacement, our contractors are available to help your system stay in shape.
Customer safety and satisfaction is our number one priority, which is why we are on-call 24 hours a day, seven days a week. Should an emergency arise, simply call our business and we will be able to help you get the support you need. Higdon Heating & Air LLC also provides clients with access to top quality equipment brands, including Trane and Carrier. We are authorized dealers of these leading brands, and offer competitive pricing on all machinery.
For more information about how working with commercial HVAC specialists can protect and improve your heating and cooling systems, contact the skilled professionals at Higdon Heating & Air LLC for a free estimate by calling 423-338-2748.