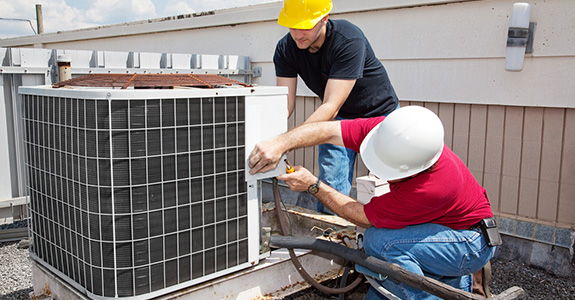 Trusted HVAC Contractors in Cleveland, TN
End your search for residential HVAC contractors in Cleveland, TN by speaking with the experienced and reliable technicians at Higdon Heating & Air LLC. When you work with our business for your residential HVAC needs, we ensure that your home's heating and cooling systems receive timely, trusted and efficient care.
Our client services are always performed by licensed, bonded and insured technicians who can provide you with the best results. Our residential HVAC offerings include the following services:
Heat and A/C repair: Having a broken heater or air conditioning unit can be a major inconvenience for your family, especially in seasons with extreme temperatures. When your heating and cooling system isn't functioning properly, the technicians at Higdon Heating & Air LLC are available to quickly troubleshoot any problems and provide on-the-spot repairs.
Unit installations: Our company not only helps you repair and maintain your heating and cooling systems, we also provide skillful HVAC installation in Cleveland, TN. As a Trane and Carrier certified business that specializes in both HVAC installation and sales, we have the unique ability to oversee your purchase and installation process from start to finish, to ensure the perfect customer experience.
Higdon Heating & Air LLC knows that your family is your top priority, which is why we offer emergency air conditioning repair in Cleveland, TN. We are on-call 24/7 to provide prompt emergency service should your heater or A/C unit malfunction. If a crisis takes place, all our clients have to do is give us a call and we will provide quick and efficient emergency heating repair in Cleveland, TN.
For more information on our residential HVAC installations and repairs, or to learn more about our emergency services, contact a skilled technician today by calling Higdon Heating & Air LLC at 423-338-2748.