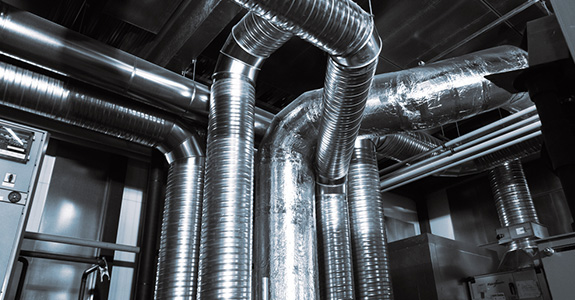 Industrial HVAC Contractors in Cleveland, TN
At Higdon Heating & Air LLC, we understand that your business depends on industrial heating and cooling systems to efficiently regulate indoor temperatures. That's why our industrial HVAC contractors in Cleveland, TN are specially trained to handle large-scale equipment when providing repair and maintenance services. Whether your air conditioning unit needs an inspection or your heater is on the fritz, our business is prepared to serve your HVAC needs. Higdon Heating & Air LLC offers the following industrial heat and A/C services to clients:
Heat and A/C repair: Your HVAC system is likely to be one of the most-used pieces of equipment at your business. Constant use can result in the need for a cooling or heating repair service in Cleveland, TN. If your HVAC system is malfunctioning and you're not sure why, our professionals can diagnose the problem and provide immediate on-site repair. We can even provide you with a free estimate for work needed.
HVAC maintenance: Having a glitch in your HVAC system can easily bring an entire workday to a halt. Through proper maintenance, our contractors can help prevent lost company time due to a heating or A/C failure. We can perform regular inspections, tune-ups and air filter changes to make sure your systems are performing at the highest levels.
When selecting a company for your industrial heat and A/C needs, it's important to select a service provider with extensive industry know-how. Higdon Heating & Air LLC has almost 30 years of experience working with industrial heating and cooling machinery, and is a certified dealer of Carrier and Trane HVAC units in Cleveland, TN as well as other top brands. Further, we are on-call 24/7 for each of our clients, so if an emergency takes place your business will be prepared.
For more information on the industrial HVAC services offered by Higdon Heating & Air LLC, consult a knowledgeable technician today by calling 423-338-2748.