Your HVAC unit must have return filters cleaned at least once a month. This is maintenance that the home owner typically does because it is very easy: simply pull the old one out and stick a new one in.
What isn't easy is choosing which replacement filter to buy. Keep in mind that Higdon will gladly supply you with a year's supply on your annual visit, but if you would like to purchase filters on your own, here is some information you might like to know:
Dirty Filters
The #1 issue we see when making service calls is dirty filters. Filters saturated with dirt lead to many problems:
As a filter gathers more dust particles, it is less able to pass air. As a result, your blower has to work harder to pull the air through the filter. This added load puts more wear and tear on your blower, causing early failures and leading to costly repairs.
Lets say your HVAC system is in cooling operation. When you have a clogged air filter, there is reduced air flow, and the cooling system gets too cold. In this situation, frost accumulates on the cooling vents. If continued to build, the frost leads to complete icing of the cooling vents. Once completely iced over, there is no way for your system to cool the air in your home. In the worst cases, there may be a complete failure of the system to cool your home.
Whether heating or cooling, a dirty filter puts additional load on your HVAC system, causing the system to work harder, leading to higher utility bills. Whether residential, commercial, or industrial, these costs can really add up over the course of a year. Some of our clients have reported sudden increases in their utility bills, noting that their system seems to be running continuously. In 90% of these cases, the root problem is simply a dirty air filter—something the client can usually do themselves without calling us out for service!
Types of Filters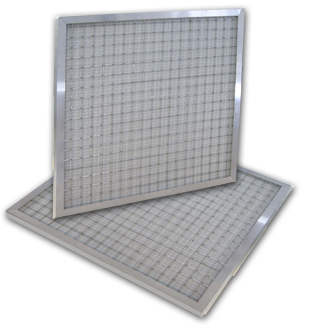 Washable – In our experience, there are simply no good washable filters out there. Washable filters may promise cost savings because you don't have to buy "replacement" filters, but they simply don't do a very good job of complete filtration and you can never get them fully clean. In our experience, most people that try them end up throwing them out and going back to traditional filters.
Polyester and Fiberglass – Typical electrostatic drop-in filters are similar to "washable" nylon filters but use a metal grid and small electrostatic charge to pull pollutants out of the air. We also do not recommend these filters to our clients.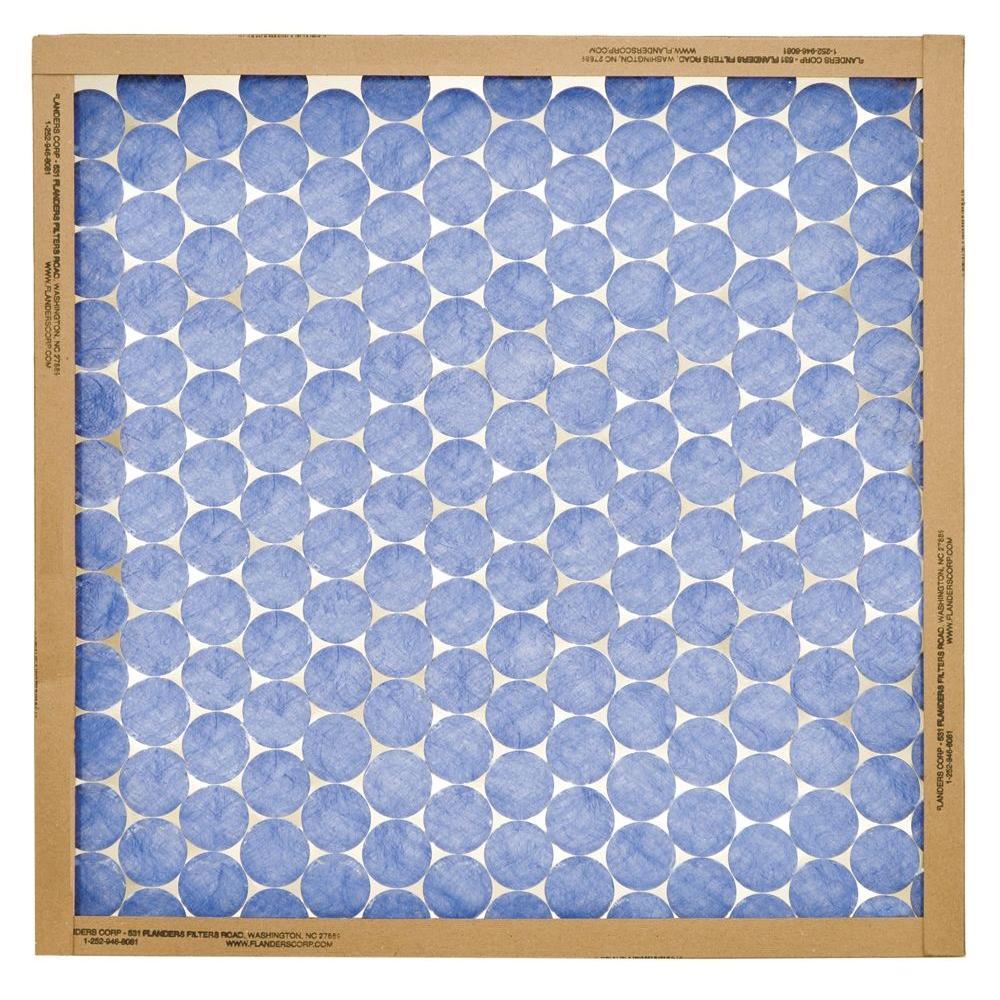 Polyester and Fiberglass – These filters are a low-density media that provides a large surface area to collide with dust particles as they pass through the filter. These are generally the lowest cost filters, and if you don't know what kind to get, then get these. Some filters of this design are better than others, but in general polyester and fiberglass filters offer better airflow but don't filter the air as well as other alternatives. Just be sure that you change them every 30 days. Many are blue in color.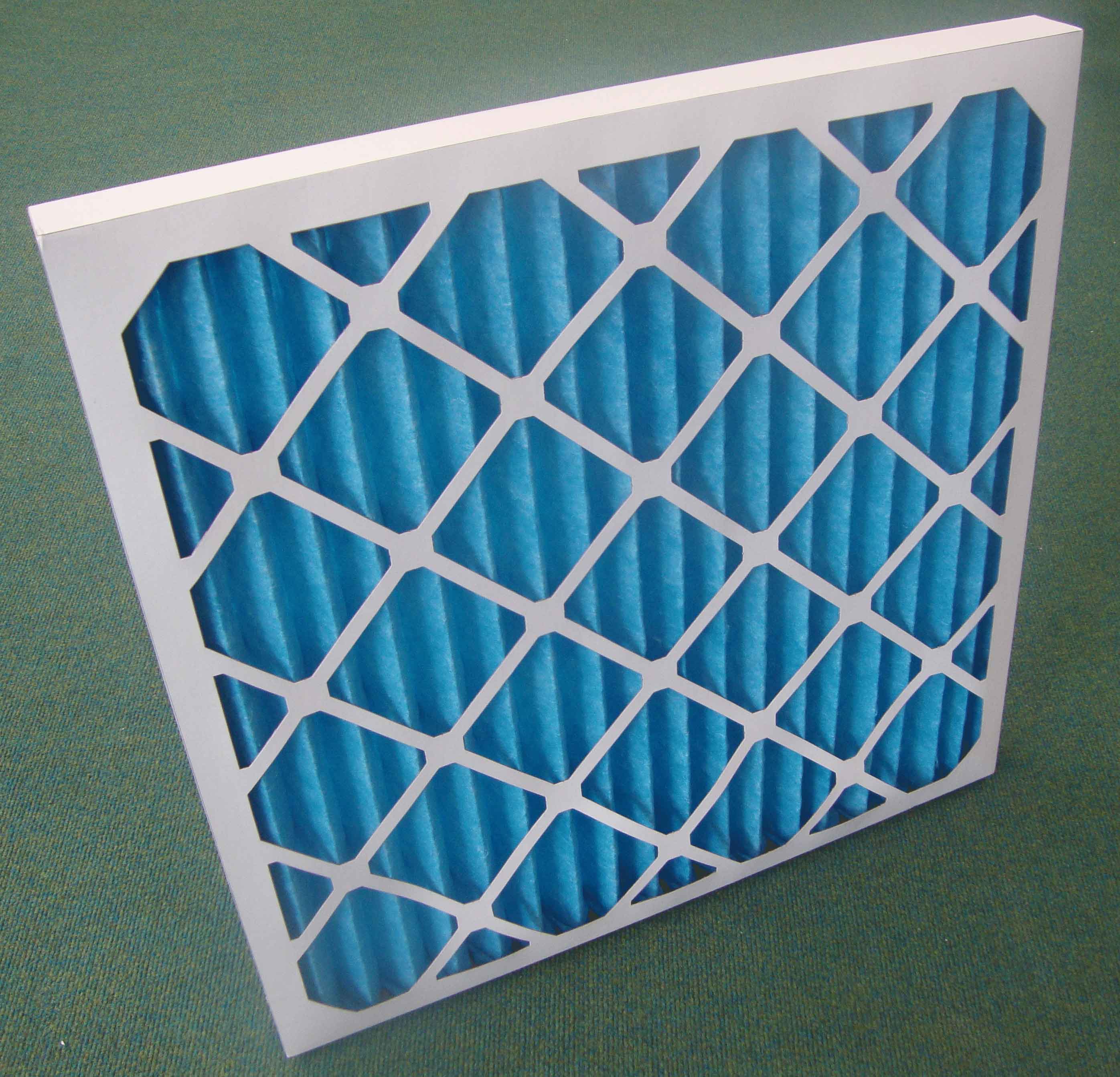 Paper Pleated – Pleated filters offer very good air filtration but at the sacrifice of air flow. Since they do such a good job of filtering the air, they also clog more easily. If you have a particularly dusty environment in your home (e.g., lots of carpet and pets), you might have to change your filter in as little as every two weeks. Paper pleated filters are popular with homeowners that have allergy problems and want to minimize airborne particulates.
Air Purity Systems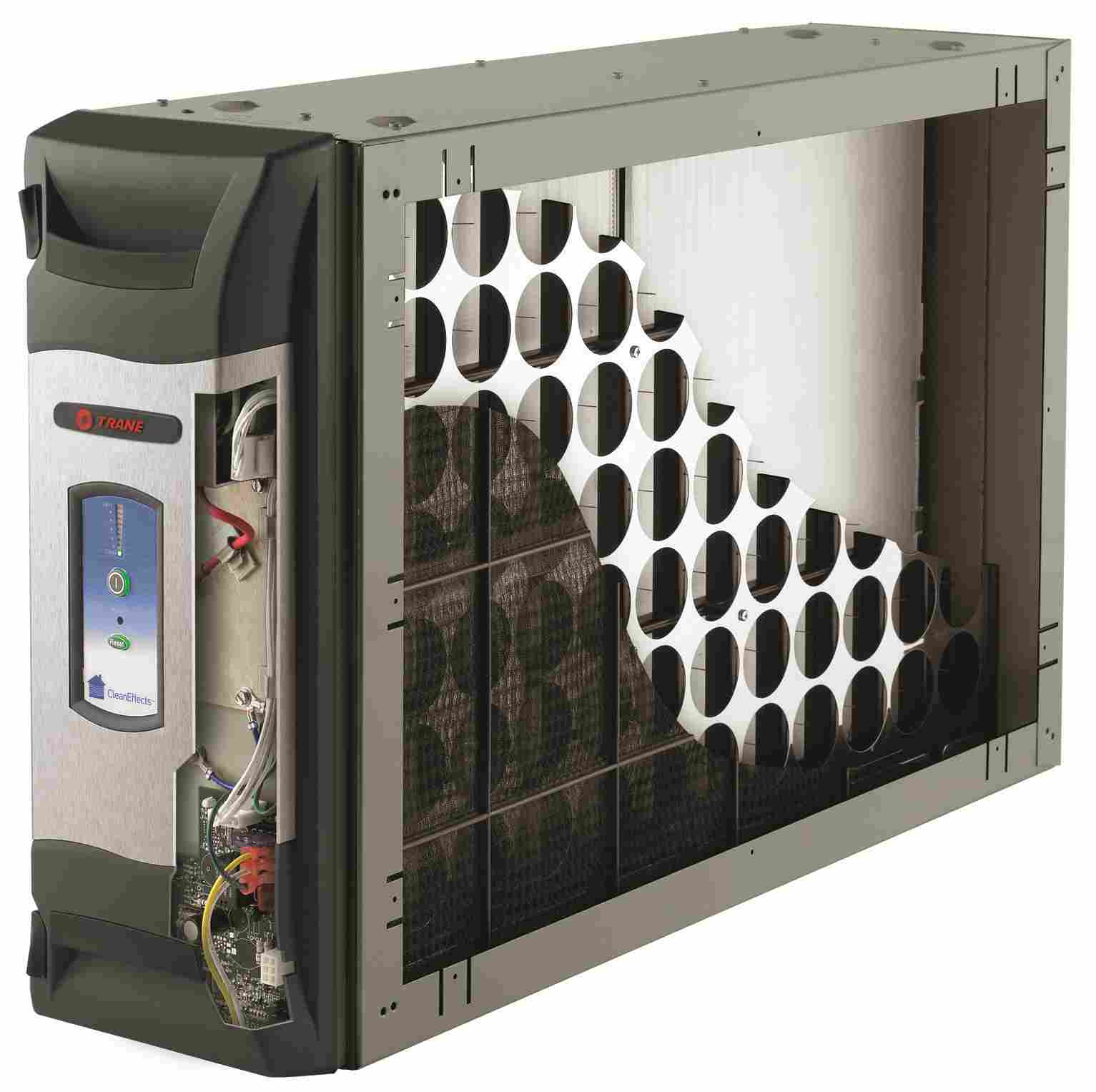 The quality of air in a home is a concern for many of our customers. In general, the air inside your home is many times more polluted than the air outside. Dust particles, dust mites, pollen, and other pollutants can cause respiratory problems, restless sleep, and general discomfort.
As a certified Trane dealer, Higdon is proud to offer the Trane CleanEffects™ air purity system. This is a unit that installs inline to your air handler and works much like a conventional electrostatic filter, only at greater efficiency in terms of electrical operating costs and filtration efficiency. Parallel electrostatic panels capture 99.98% of air contaminates by pulling them out of the air without restricting air flow. These systems do require monthly cleaning, but are very easy to clean.
TIP:
Set an alarm on your smartphone to remind you once a month to change your air filter.
A Trane CleanEffects™ system moves air in low volumes even when your HVAC isn't distributing air. Air cleaning is extremely efficient, and runs 24 hours a day, using only about as much energy as a small light bulb. If you're interested in the best in whole-home air purity and comfort, please contact Higdon today to discuss options.